La investigación es la siguiente: busco un plugin que autodetecte las cookies que usa mi wordpress y redacte la política de cookies correctamente el sólo.
GRPD Cookie Consent
GRPD Cookie Consent está bastante guay, pero para que te auto busque y autogenere las cookies, hay que pagar la suscripción premium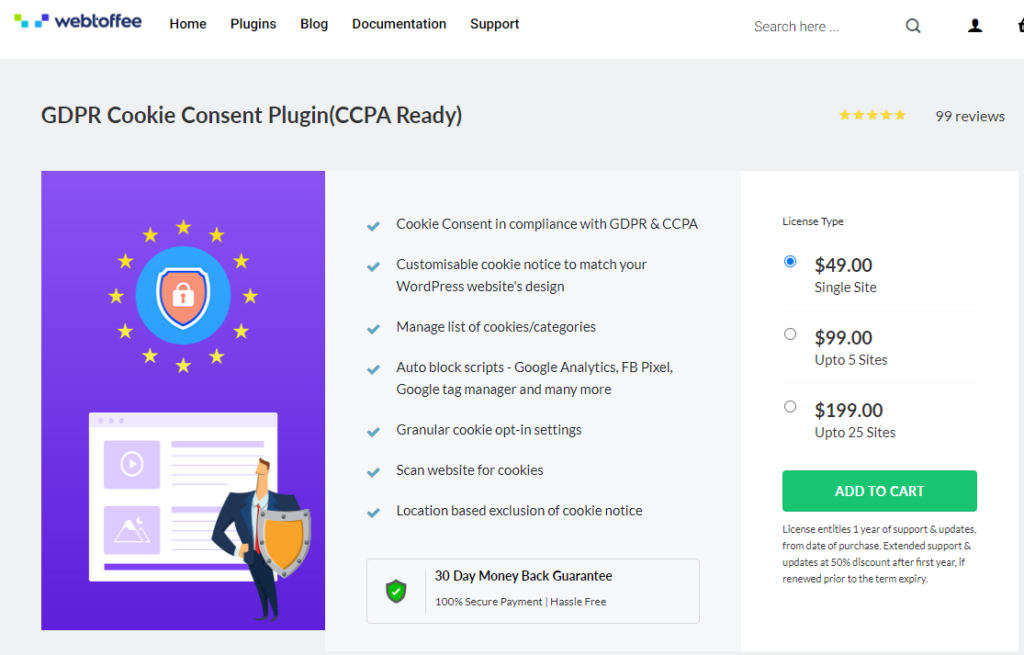 WP AutoTerms
WP AutoTerms parece que ofrece más de lo que luego da. El diseño es bonito y usable.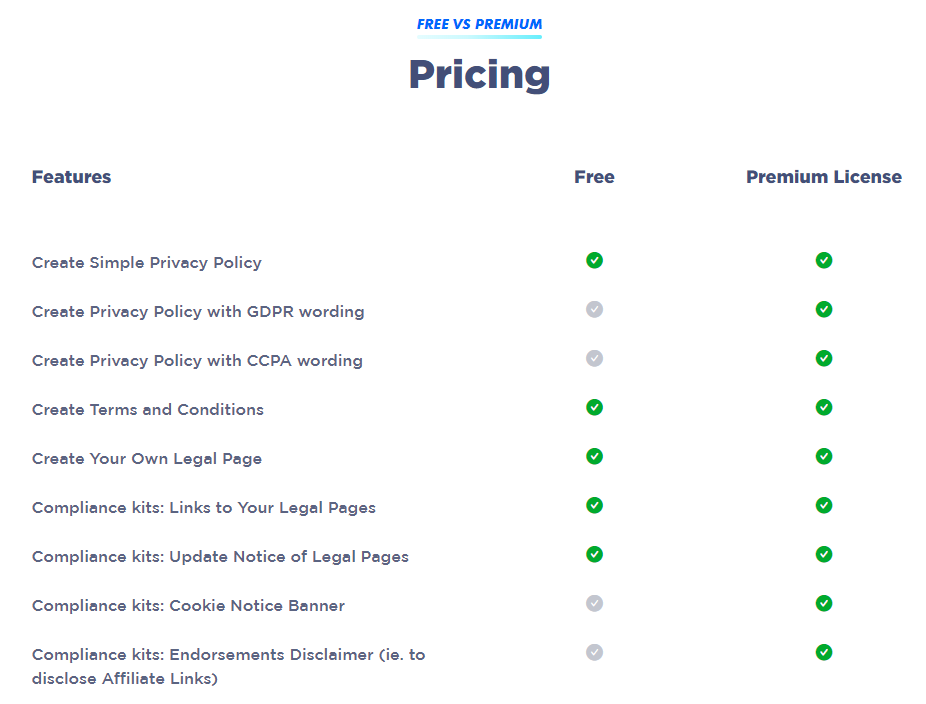 WP Legal Pages
WP Legal Pagesa – versión pro, ahora de saldos en https://www.mightydeals.com/deal/wp-legal-pages-2020.html?ref=ognews&refNL=behanceresumetemplate&utm_source=newsletter&utm_medium=email
complianz gdpr
complianz gdpr – estoy flipando porque esta maravilla escanea las cookies el sólo y redacta los textos necesarios.
NOTA: correr el autowizard en un navegador con todas las cookies limpias y desinstaladas previamente a correrlo.
iubenda cookie law solution
iubenda-cookie-law-solution Sí dispone de los documentos en español
Last question: I take a custom solution for 25 site licences. After that I need a few more: I sould go for the 50licences fee or there is something in the middle?

Unfortunately not. 50 licenses is the next level in the multi-licence plan structure. However, you could create a separate account and create a lower plan level, Then consolidate them later, when you decide you need more.